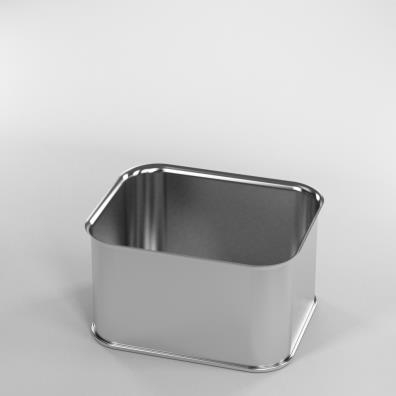 | H (mm) | C.N. (Lt) | C.R. (Lt) |
| --- | --- | --- |
| 33 | | 0.265 |
| 40 | | 0.3 |
| 70 | | 0.67 |
| 71.5 | | 0.69 |
Legend H=Height, C.N.= Nominal Capacity, C.R.= Actual Capacity
---
AVAILABLE ACCESSORIES
---
Open-Top rectangular cans without lid.
Lid, such as easy-open lid, should be seamed after the filling.
The internal surface is corrosion proof by means of enamel, gold lacquer and electrostatic powder.
This makes them suitable to be filled with foodstuffs.
The weld seam can be externally covered with a transparent enamel.
Can body and lid lithographies can be customized.